9 Yue said on the 25th-27th, sponsored by the love Menet Group Co., Ltd. "Aimeidite Group brand release fashion show" was grandly held in Beijing Jintai Haibo Hotel. More than 200 garment franchisees and industry professionals from all over the country attended the event. Former Director of SASAC, Chairman of Aimeidite Group, Lai Guangxian, Chairman of Aimeijite Group Lu Bin, Executive General Manager of Aimeijite Group Co., Ltd. Liu Guiyi and Aimeidite (Beijing) Garment Co., Ltd. Deputy General Manager Zhao Jigang attended the conference. The media attending the event included "China Fashion Weekly", "Beijing Youth Weekly", "Beijing News", "Beijing Times", "Ruili" magazine, "Fashion Industry" magazine, Economic Daily "Fashion Times", "Business Time Magazine "," Shopping Guide ", China Fashion News Network, Sina.com, Yahoo! China, China Apparel Network, Alice Women's Network, Pacific Women's Network, Flower Female Network," 1626 Product Design "," Fashion Time "magazine, "Magazine, Long Xi luxury network, Butterfly Network and other well-known media.
The conference launched the two major clothing brands Amenett Group: France AMNT ( Aimeidite ) and Korea ISLIU (stream of consciousness) fashion and handbags series products. Professional models show the Aimei Nite fashion and handbags 2011-2012 autumn and winter brand series, Aimeidite fashion and handbags 2012-2013 early spring brand series, stream of consciousness girl / girl bag 2011-2012 autumn and winter brand series and awareness Flow girl / girl bag 2012-2013 spring and summer brand series.
Emmanuel brand name from a French music genius Aimee Mann in the name of her voice mellow nature, sensitive intellectual, showing a very attractive style, elegant and yet simple, beautiful and unique. This kind of fashion, self, simplicity, intellectual charm has become the basic pursuit of the brand and the core concept of Aimeidite.
AMNT clothing located in the 25 - 45-year-old woman, the pursuit of simple, stylish, sophisticated intellectual woman not only focus on quality, without losing the young capital. Aimeidi's design philosophy will lead the modern white-collar women's way of life, not only in the Fabric, style, workmanship to be reflected in its design philosophy also coincides with the modern pursuit of practical and popular dual mentality. Amenit is the perfect balance between functionality and aesthetics.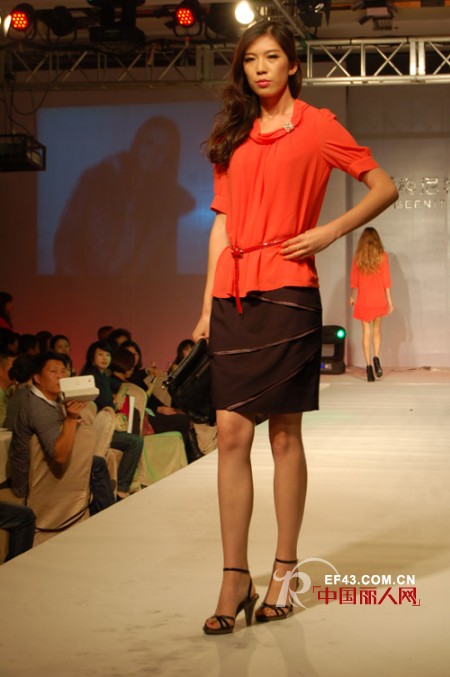 Aimei Nite fashion and Amenit handbags 2011-2012 autumn and winter series, represents a kind of ultimate, elegant attitude to life, drawing on the essence of European classical design, exquisite, delicate hand-decorated, and gorgeous European pole Minimalist tone, combined with the oriental women's elegant atmosphere, the low-key luxury design throughout the entire series. Simple style, neat and generous cut for the urban women to send real wear and warm autumn and winter dress, with the classic and unique interpretation of autumn and winter 2011 urban women's attitude to life.
Aimei Nite fashion and handbags 2012-2013 early spring brand series, in particular, created a relaxed romantic fashion style. Design thinking generous, innovative, stylish, emphasizing the casual dress with different elements and mix and match effects, so spring you can start their own, highlighting the personality. Or playful, or back to nature, or pure and clear, or passionate, so that women's physical and mental experience at any time new romantic and urban feelings.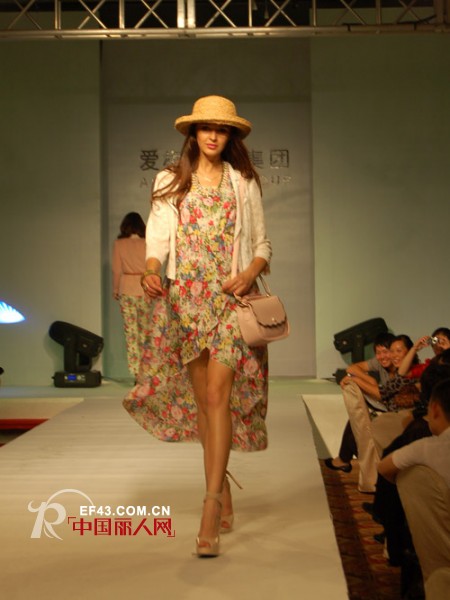 ISLIU (Stream of Consciousness) brand is a brand new women's casual brand launched by Korea Consciousness Flow International (China) Co., Ltd. She draws inspiration from the streets and life art with her magical creativity. After the fabric, color, texture, details of the continuous exploration and restructuring, to create a free and casual clothing brand.
ISLIU (Stream of Consciousness) Fashionable women who are confident, free and independent. They like changing life and challenges, have their own way of life and the unique grasp of fashion, fashion and elegant style can enjoy deduction, and fully meet the requirements of contemporary women's self, to create a colorful lifestyle.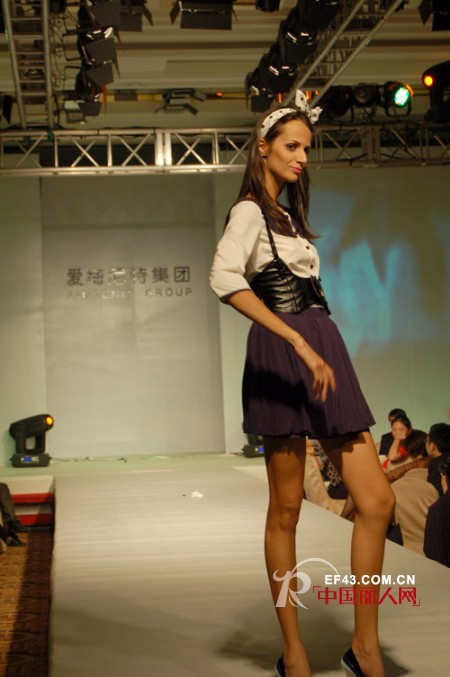 Korean stream of consciousness girl and girl bag 2011 - 2012 autumn and winter series, with a new show reflects a true, modern, fashion, changing trendy, for the young and fashionable women to provide a free expression, without any restraint Fashion series. The style of free and easy sex is always the direction of the stream of consciousness.
Flow of Korean consciousness girl ladies bag 2012-2013 Early spring series expressed a vigorous vitality and freedom of life. Bright fresh colors, comfortable fabrics with international popular design elements, presents a fresh atmosphere, a romantic season. The perfect application of floral patterns, giving a new aesthetic experience, free and casual match for your mood opened a window.
Love Menit Group brand conference, Sina, Beijing Youth Weekly, China Apparel Network and other famous media executives of Aimei Nite conducted an interview. Fashion show, the organizers held a wonderful performance and dinner.
During the brand conference of Aimeijitun Group, the organizers also held a series of activities such as Amenet Group Brand Investment Conference, Ameitite brand negotiation ceremony, leading management experts of cutting-edge consultants, experts in brand apparel industry, Xu Bin, the most popular trainer in apparel industry, made a wonderful speech at the conference, which greatly benefits the franchisees present at the event and the event has achieved great success.
Vintage Floor Tiles,External Tiles,Heat Resistant Tiles
Woven Vinyl Flooring, PVC Coated Fabric Co., Ltd. , http://www.aplacenearby.com